Precise micro-machining
Precise micro-machining
By grinding, we are able to produce small products of the size of a fingertip with a calculation for error of less than ±10 microns.
We specialize in machining of products that are difficult to cut, so we can carry out precise micro-machining for all kinds of metals. Please feel free to consult with us.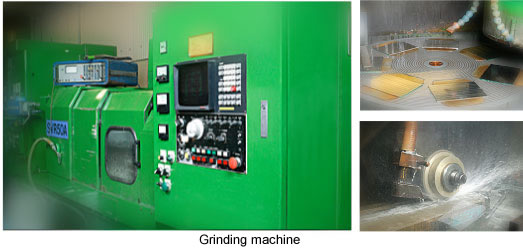 Examples of products
Currently the main items we produce are magnetic materials used in magnetic reading heads by railroad companies' automatic ticket gates, vending machines, and so on. These hard, fragile materials are difficult to machine, but we are able to perform precise machining with our technology.